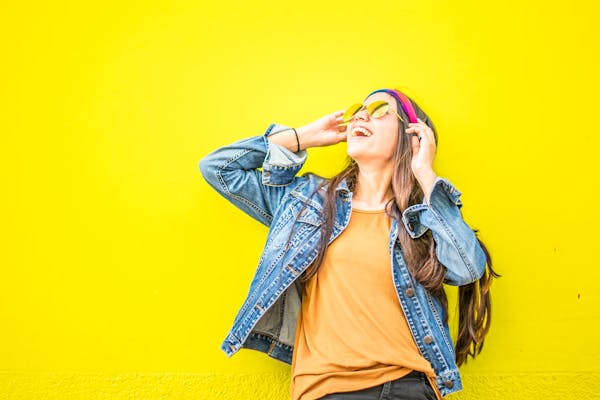 4 ways to find what makes you happy and improve your relationship with money
Read Time:
6 Minute, 5 Second
"Budgeting" is certainly not a sexy-sounding word. But what if I told you that we could use it to promote happiness instead of making budgeting sound like a chore? Yes, a different mindset about budgeting may help us in our quest for the best life possible.
Let's think about how a budget can be a tool to change our level of happiness today. If we organize our lives around everything that makes us happy – from our daily habits to our wildest dreams – all the things that seem impossible that we put off because of priorities – -children, university, housing, retirement, etc. suddenly become our focus as responsible adults.
The first step is to understand what really makes us happy
I don't mean "what do you like to spend money on?" Rather, I mean "What are your values and how do you live your life?" Identifying these (if you haven't already) and applying them to the way you earn, save and spend your money can help you reap the financial rewards every day.
In turn, this may lead to lifelong dreams more quickly than the typical debt repayment and retirement-oriented approach our culture wants us to take in our budgets.
Your childhood hints at how you should budget
You might imagine yourself at 10 years old on your current salary and think of a house filled with arcade games. While there's a reason kids usually don't have as much money at their disposal, we should all give our younger selves more credit than that.
My own story of realizing the value of a budget is about how simply picking out an idea that will always linger in your mind and back it up with a financial plan can make you truly happy.
It began with one of my fondest childhood memories – among a small group of my grandmother's family and close friends. After returning from her first overseas trip, we took a much anticipated late-night trip to pick her up. I was about four years old and I can still see us walking through the halls of Portland International Airport.
I can't tell you now where my grandmother flew that night. During the remainder of her 60s and 80s, she ended up going to a lot of places. Athens, Haiti, England, Holland, Italy, Dominica, Brazil, Israel, Australia, and other countries I can't remember anymore. However, what struck me was her penchant for travel and her love of meeting people from all over the world.
It was a wonderful gift she gave me. Yet, sadly, it was one I never really valued. "What are you waiting for," I heard her ask.
Good question. Money? Are there just a lot of competing priorities getting in the way of this type of trip?
Since realizing this, my travel partner and I have been planning and thinking about our upcoming trip. We have each experienced waves of excitement and basked in the glow that comes from prioritizing this level of self-care. Better late than never, right?
Yes aha! The moment before the ideal time for each of us to take such a trip gave me enough time to prepare financially – i.e. set a budget of financial goals that would allow me to take the trip. The best part? With such a lifelong dream, the parameters of the budget didn't feel limiting for a second.
To help me build on this wave and continue to save my income for experiences that make me super happy, I've summarised four tips that I'm eager to share.
Be kind to your inner child
Let your inner child's voice have a chance to be heard. Start by thinking back to when you were happiest as a child.
Deciding to travel to France now satisfies my inner child. There are many ways in which you can reconnect with your inner child. When you do this, you will have a clearer idea of how to spend your money in the most satisfying way possible.
Designate a purpose for your money
On many levels, having goals is the key to happiness, as I've written about here before. One way to maximize these benefits is to give your money purpose and spend it accordingly.
This is the message that TSR founder Steve Adcock has driven home more than once. "I have no purpose for my money. There's no reason to sit in my bank account. There is no earmarked money. It just sits there, available. Crisp and smelling like success. I didn't use it for anything else. Why not spend it," says Adcock. But, as he explains, the way he spends his money leaves him feeling a bit empty.
"Your money definitely needs a purpose in life, just like you do. It exists for a reason. You don't just work to earn a paycheck," he says.
Explore your strengths
It sounds obvious, but it's important to remember that strengths don't necessarily equate to skills. While skills can also be coping mechanisms for navigating the world, strengths lie in your innate ability – think of the moments when you felt most like yourself.
There are a variety of quizzes and blogs to find your strengths. Using some of the advice they offer or your own methods to clarify what your strengths are will allow you to better focus on everything, including money.
When I took the quiz at the University of Pennsylvania's Centre for Authentic Happiness, not only did the results resonate with me, but some of them were very effective in illustrating why saying "yes" to the travel bug has been so fulfilling.
The quiz told me that my greatest strengths are fairness, equity, and justice, and that "treating everyone fairly is one of the principles you adhere to. Don't let your personal feelings influence your decisions about others." Therefore, I am eager to meet people on a completely different continent that I have never been to before.
It also shows that I "notice and appreciate beauty, excellence and/or skill in all areas of life, from nature to art, from mathematics to science to everyday experience." What better place than Paris!
My third strength is my curiosity and interest in the world: "You're curious about everything. You're always asking questions and you find all the themes and topics interesting. You like to explore and discover." Discovery. Makes me want to travel around the world effortlessly.
Finally, another strength of the quiz that comes into play here is "creativity, ingenuity, and originality. Thinking of new ways of doing things is a key part of who you are. You will never be satisfied with doing things the traditional way if there might be a better way." This explains my excitement about breaking the budget mold.
recognize if spending will give you more time
Some spending gives you time, while others consume it altogether.
Most of us recognize that time is precious and we want to use it in ways that give us more time to come back, such as eating convenience foods or hiring someone to paint our house instead of doing it ourselves.
Have you thought about ways to spend your time too? Doing so can provide you with an important budget perspective. Blogger Tim Denning says, "This small shift in thinking has allowed me to make money and spend it differently."